Do you ever wonder why so many people like to be close to the 30A? Many in our area and those that visit enjoy outdoor activities. My husband and I really enjoy bike riding. It is so easy along the 30A. This attracts many bike path enthusiasts as well as leisure bike riders. Just to give you an example, this weekend my husband and I took our bikes to Grayton Beach. This was our starting point. We began our ride on the north side of 30A and headed to the beautiful white sandy beaches where you will find well know establishments such as the Red Bar! Right behind their restaurant you will see bike racks and this amazing view!!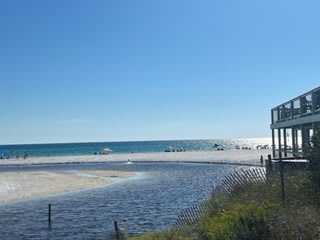 places to lock up your bike, There is quite the array of shops and restaurants to choose from so make sure you have time to wander!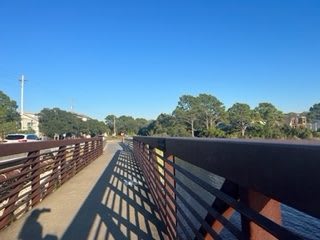 You have many options after this fun little spot, We chose to keep on going and head toward The Hub!  At the hub you will find coffee shops, the Famous cigar bar called Shore Things by Luke Bryan!  There are many fun little places to enjoy a variety of beverages, music and tasty treats at the HUB!  It was a wonderful day filled with Blue sky and so many beautiful sights.  We headed back to our beginning point since it was getting late.  Our total bike ride was around 18 miles beginning to end with many places to stop and take in the sights along the way!  
Enjoy getting outdoors in Sunny Florida!!! 
CHRISTINE BAEZA
850-225-9785